Announcing a Free, Open Course With Dr. Curtis Bonk
Course Title: Instructional Ideas and Technology Tools for Online Success
Link to the landing page: http://events.blackboard.com/open (interest form)
Blog Announcement: http://www.coursesitesblog.com/2012/04/16/empowering-you-through-openness-and-choice/
CourseSites Blog: http://www.coursesitesblog.com/
Host: CourseSites (from Blackboard) announces a Massive Open Online Course (MOOC)
Audience: Thousands of Blackboard, CourseSites, and other online and blended learning instructors around the world.
Description: Motivating students and creating community within blended and online learning environments is crucial to academic achievement and success. This open course will provide both theoretical concepts and practical tools for instructors to improve motivation, retention, and engagement within blended and online courses.
Enrollment: Open Enrollment begins Monday April 23, 2012. Please fill out the interest form to learn more.
Course Duration: April 30th- June 4th ( A total of 5 weeks)
Course Objectives:
Identify and apply relevant motivational strategies and instructional techniques
Construct thinking skill options for different types of learners and subjects
Design and share innovative thinking skill activities as well as unique cooperative learning
Map and apply instructional models and ideas to online learning tools
Scheduled Sessions: Wednesday May 2, 9, 16, 23, and 30 at 4 pm EST (see below)
1. Motivation and retention online (TEC-VARIETY model): Wednesday May 2nd; 4 PM EST (Hour #1 Bonk Presents; Hour #2 Q&A)
2. Addressing Diversity and Learning Styles (R2D2 model): Wednesday May 9th; 4 PM EST (Hour #1 Bonk Presents; Hour #2 Q&A)
3. 50 Hyper-Engaging Ideas: Critical, Creative, Cooperative : Wednesday May 16th; 4 PM EST (Hour #1 Bonk Presents; Hour #2 Q&A)
4. Question and Answer (Q&A) Session: Wednesday May 23th; 4 PM EST (Up to two hours of Q&A)
5. Blackboard/CourseSites Overview: Wednesday May 30th; 4 pm EST
Twitter Note: The Twitter hashtag will be: #bonkopen

About Dr. Curtis Bonk:
Curt Bonk is Professor of Instructional Systems Technology at Indiana University and President of CourseShare. Drawing on his background as a corporate controller, CPA, educational psychologist, and instructional technologist, Bonk offers unique insights into the intersection of business, education, psychology, and technology. A well-known authority on emerging technologies for learning, Bonk reflects on his speaking experiences around the world in his popular blog, TravelinEdMan. He has coauthored several widely used technology books, including The World is Open, Empowering Online Learning, The Handbook of Blended Learning, and Electronic Collaborators.
<![if !vml]>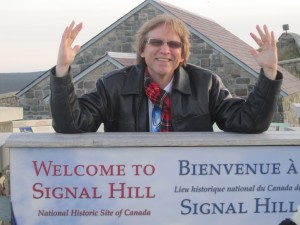 <![endif]>
As a free resource for individual educators, CourseSites has removed a common barrier of access to teaching and learning technology. While a significant milestone in itself, we understand further barriers exist for many individuals, particularly impeding access to education and information. At CourseSites, we seek to eliminate these barriers, and are very excited to announce two ways we are doing so.

First, all CourseSites instructors can now choose to make courses available for open enrollment. We believe this will opens up a new realm of Open Education possibilities and opportunities. Second, we are proud to launch our Open Course Series: Empowering Learning through Community with our first open course on "Instructional Ideas and Technology Tools for Online Success" led by Dr. Curtis Bonk and the CourseSites team. We invite you to try this new feature and join us for our first open course.
<![if !vml]>

<![endif]>
http://app.email.blackboard.com/e/es.aspx?s=2376&e=55614&elq=099ef0c358124c719642287f2ce03d7d&elq=099ef0c358124c719642287f2ce03d7d&elqCampaignId=1605